Renewable Energy Sources (RES)
Contributions in this theme (397)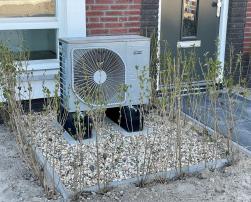 The installation of heat pumps is central in the REPowerEU plan, and the European Commission has set the ambitious goal to install 10 million new heat pumps in 5 years. Although the installation of heat pumps in new buildings is conventional, the replacement of existing heating systems with heat pumps is more challenging but extremely important. This article reports on the opportunities and barriers the sector is facing when addressing residential buildings retrofit, while heat pumps have topped 20% of the small-scale heat generators market in the EU.

Author: Roberto Fedrizzi (Eurac Research).

Note: opinions in the articles are of the authors only and do not necessarily reflect the opinion of the EU.

Showing 80 of 397 contributions