13th International BUILDAIR Symposium - programme is published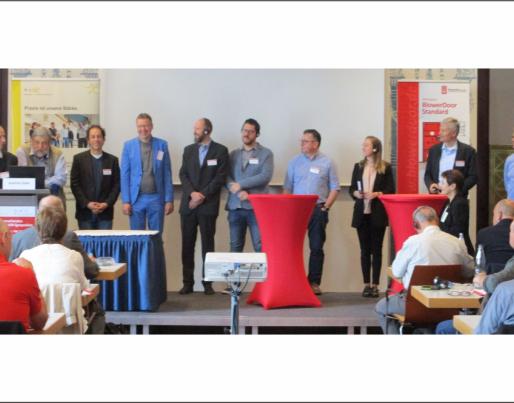 13th International BUILDAIR Symposium - programme is published
Margareta Hollmann
The programme of the 13th International BUILDAIR Symposium is published!
As usual, the symposium begins with information on the situation and activities in the countries. The first day will focus on the airtightness of the building envelope, especially in existing buildings, and the efficiency of ventilation systems. The lectures deal, among other things, with energy losses in ventilation systems, the air flow measurement of push/pull ventilation units under the influence of wind and the revitalization of historical ventilation systems.
The second day focuses on airtightness measurement. A new technology combination for detecting leaks on facades and proposals for a more reliable ISO 9972 will be presented. As two years ago, measurements on special buildings will also play a role at the 2023 symposium, this time it is about very high and very dense buildings as well as about zone measurements.
A trade exhibition will be held parallel to the symposium, and all companies in the industry are cordially invited to present themselves there. Information on renting a booth is available on the conference website. 
The venue on June 2nd and 3rd, 2023 is again the Hannover Congress Centrum (HCC). All lectures will be translated simultaneously.
Themes
Energy Performance Certification and Energy Labelling
Nearly zero-energy buildings