CARBON4MINERALS Project: Kick-off meeting press release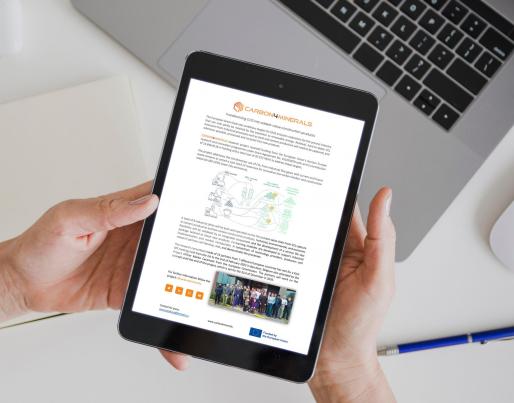 CARBON4MINERALS Project: Kick-off meeting press release
Zuzana Tatakova
The CARBON4MINERALS project has been officially "kicked off" with a Kick-off meeting in Berchem, Belgium.
The meeting started with the coordinator from VITO kindly welcoming all partners, following up with the introduction of the consortium and the Project Officer from the European Commission.
All 14 partners presented their work packages and plans for the next 6 months and after the meeting, the coordinator invited the partners for a social dinner.
On the second day of the Kick-Off meeting the partners presented the rest of the work packages and discussed the future tasks.
Read more about the project and the kick-off meeting in the CARBON4MINERALS first press release, available for download here.
Have a look at the gallery for kick-off meeting photos.
To find out more about the project, visit CARBON4MINERALS website.
About the project: 
CARBON4MINERALS  is a 48-month long research project funded by the European Union's Horizon Europe research and innovation programme under Grant Agreement No. 101091870. The project addresses the simultaneous use of CO2 from industrial flue gases with current and future waste streams to unlock a vast stock of resources for innovative low-carbon binders and construction materials (80-135% lower CO2 emissions).
Themes
Energy efficiency technologies and solutions