Expert Talks - Pau García Audi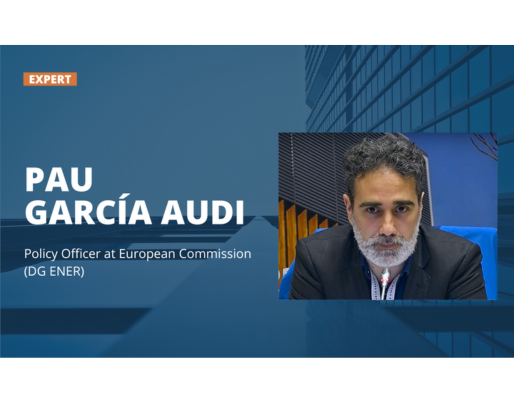 Expert Talks - Pau García Audi
Daniel Aragón
EXPERT TALKS series is an initiative from the BUILD UP portal. In the form of face-to-face interviews, experts from all around Europe and covering the field of Energy Efficiency in buildings from different perspectives share their views, experience and expertise with BUILD UP audience. The interviews address relevant topics linked to the Topic of the Month.

This edition we will be talking about "Energy performance certification (EPC) and energy labelling" with Pau García Audi, Policy Officer at European Commission (DG ENER).
During the interview, García Audi answers questions about the main objectives of the Energy Performance Certification (EPC) scheme for buildings or the planning of the European Commission to raise end-users awareness.
Pau Garcia Audi is Policy Officer at European Commission (DG ENER). As policy officer in the field of energy efficiency in buildings, he works on the Energy Performance Buildings Directive (EPBD) and deals with support for the digitisation and modernisation of buildings in the European Union.