Expert Talks - Slavica Robić & Louise Sunderland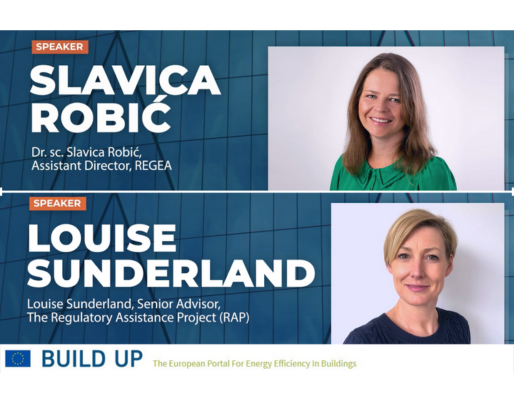 Expert Talks - Slavica Robić & Louise Sunderland
Daniel Aragón
EXPERT TALKS series is an initiative from the BUILD UP portal. In the form of face-to-face interviews, experts from all around Europe and covering the field of Energy Efficiency in buildings from different perspectives share their views, experience and expertise with BUILD UP audience. The interviews address relevant topics linked to the Topic of the Month.
With a master's degree in Environmental Change Management from the Institute for Environmental Change (University of Oxford), Dr. sc. Slavica Robić is assistant director at REGEA. Slavica has been researching and advocating for an energy transition to a low (carbon-free) and equitable society. In the Agency, she is a project manager and expert in the field of climate and energy, and a coordinator of activities for the Zagreb County.
For its part, Louise Sunderland is Senior Advisor for the Regulatory Assistance Project working on demand side energy policies and energy justice. She is an external expert for the European Commission and has served as an expert witness to provide evidence to the United Kingdom's House of Lords.
During this interview, the experts answer questions related with the reduction of energy consumption on households, such as the definition of "energy poverty", what is the general level of awareness of European households to effectively reduce energy consumption or what has been proposed by European institutions to reduce energy consumption in households. 
Moreover, both experts identify effective low cost energy reduction measures that citizens could implement on their own houses.