RECONMATIC Project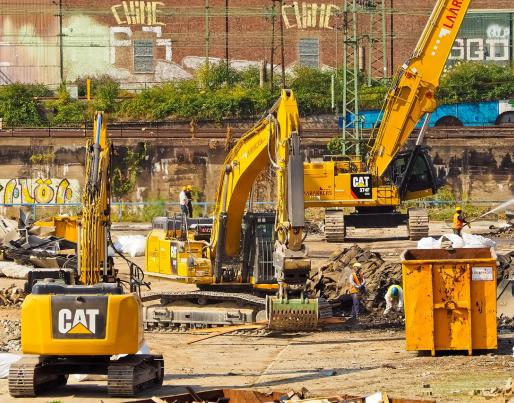 RECONMATIC Project
European research and innovation project in the domain of the Construction and Demolition Waste (CDW) management, focused on integrated decision making that would allow considering all aspects of CDW generation and involving all stakeholders within the construction industry in the whole life-cycle.
ARANZAZU GALAN GONZALEZ
RECONMATIC, a four-year Research and Development project to develop automated solutions for sustainable and circular construction and demolition waste management, stands for Automated solutions for sustainable and circular construction and demolition waste management.
The project proposes a suite of innovative tools, solutions and techniques to build bridges through "bottom-up" construction and demolition waste prevention or avoidance, management and handling to reach "top-down" European waste reduction goals. During the 4 years of the project implementation, the current practices in CDW management, from prevention and minimisation of waste to its reuse, will be evaluated and further developed to support the supply chains while circular economies will be identified.
The aim is to develop, test and demonstrate a digital information management system for stakeholders' collaboration and waste traceability. It is envisaged that the CDW minimisation will be achieved by empowering BIM and integrating waste management relevant data into the information models. Processes of converting different formats of construction information to the digital twins will be automated, as well as the decision-making system for repurposing, deconstruction and demolition. 
The project will employ automation for AI-assisted CDW classification and robotic segregation off-site. The methodology for CDW logistics with respect to the automatic and more efficient CDW sorting and distribution will be proposed, along with methodologies to provide new added-value uses to CDW seeking for higher valorisation.
Start date: July 2022 - End date: June 2026
Partners
Czech Technical University in Prague
Tecnalia Research & Innovation Foundation
Future Needs Management Consulting
ENVISAN-GEM
University of Thessaly 
ANAKEM - Panhellenic ECD Waste Recycling System 
STRABAG a.s.
Aristotle University of Thessaloniki 
ICATALIST
Italferr Spa
AEICE-Cluster de Habitat Eficiente 
Ergodomi S.A. 
Skyrodema Verias 
JAIP - South Bohemian Agency for Support to Innovation
The Institute of Ceramic Technology (ITC-AICE) 
RECSO - RECICLADOS SOSTENIBLES
China Association of Circular Economy 
EITRI 
Lecycle 
Morgan Sindall Construction 
BIMBox Associates 
The University of Manchester 
The University of Salford