BUILD UP will be present at EUSEW reinforcing its leadership as the largest community in energy efficiency and renewable energy in buildings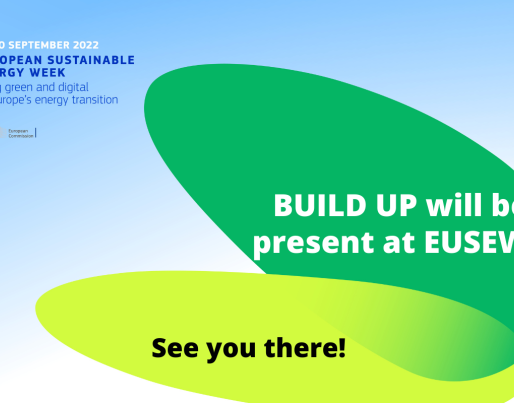 BUILD UP will be present at EUSEW reinforcing its leadership as the largest community in energy efficiency and renewable energy in buildings
Laura Hevia
BUILD UP will be part of the European Sustainable Week (EUSEW), which will take place in Brussels from 26 to 29 of September. EUSEW brings together public authorities, private companies, projects, NGOs and consumers to promote initiatives to save energy and move towards renewables for clean, secure and efficient energies. 
Our community will be represented in  hybrid format, with an on-site and a virtual stand. It's the perfect opportunity to get closer and learn more about what BUILD UP can make for you or your company: 
promoting your projects
disseminating your publications and cases
hosting your topic related webinars
increasing your visibility among our large community through our portal and social media channels
BUILD UP will also be attending the building related conferences and workshops, to be up-to-date and keep in contact with the main experts and stakeholders. Furthermore, we have selected the most relevant for our community, you can check them here. 
We are looking forward to meeting you in EUSEW!
Themes
Building Operation and Maintenance
Green Building Solutions