From an historical building to a plus-energy apartment building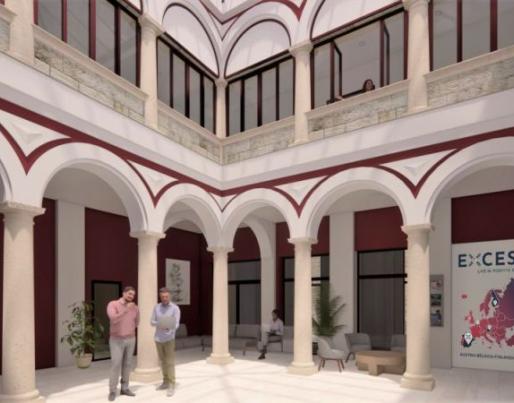 From an historical building to a plus-energy apartment building
Editorial Team
The 16th century Renaissance palace in Valladolid, which is part of the EXCESS project´s demo cases in Spain, is going to be transformed into a plus-energy apartment building. The aim is to give a new purpose to the historical building and make it highly energy efficient, at the same time preserving the facades of the building.
To do so, energy efficient appliances and technologies will be installed: PV panels will be installed on the roof to produce electricity for collective self-consumption, and the internal design will be maximising renewable energy generation, energy storage and self-consumption.
Read the full news here.
Themes
Construction materials and circular construction
Building Renovation
Energy efficiency technologies and solutions
Renewable Energy Sources (RES)
Building Renovation