Technical Article - Arise article series 'Digitalisation in the built environment' #3: BIM basics, the need for a skills framework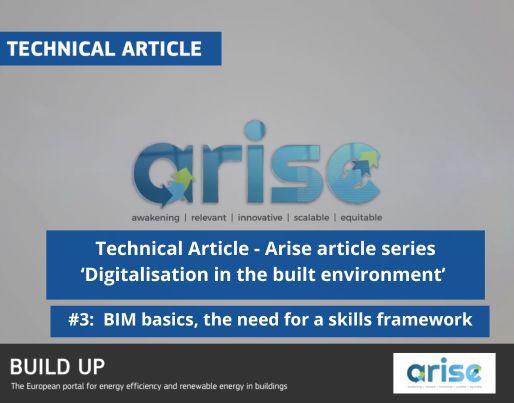 Technical Article - Arise article series 'Digitalisation in the built environment' #3: BIM basics, the need for a skills framework
A future-proof construction sector needs a more digitally skilled workforce. A qualification framework is essential in building a successful ecosystem for training and upskilling.
Lara González Volpe
The construction sector is becoming increasingly more digital. The focus on implementing digitalisation is shifting from the hard, technical side of digitalisation (data and ICT) towards the soft, social side of digitalisation, resulting in a more digitally skilled workforce. To support this development, the ecosystem of training and upskilling on digitalisation needs to mature quickly.
Authors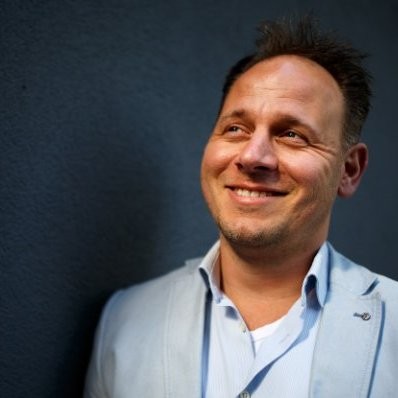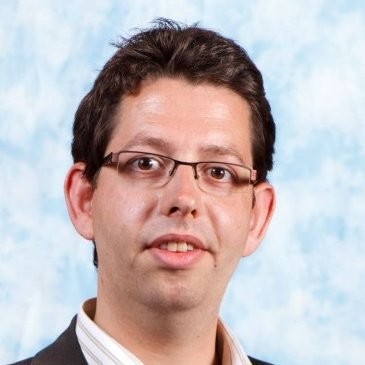 (Note: opinions in the articles are of the authors only and do not necessarily reflect the opinion of the EU).
What does the future interface of training and upskilling in the construction sector look like?
The future of training and upskilling in the construction sector will be shaped with technology and innovation. In this, digitalisation will play a major role in HOW we learn and WHAT we learn. In today's age of digitalisation, full advantage must be taken in both aspects:  
[WHAT] Increased use of virtual and augmented reality: Virtual and augmented reality technologies can be used to simulate real-life construction scenarios, providing workers with hands-on training experiences in a safe and controlled environment.  
[HOW] Online, remote and beyond blended learning: With the increasing availability of online learning platforms, workers in the construction sector will be able to access training and upskilling opportunities from anywhere, at any time.  
[WHAT] Big data and artificial intelligence: Big Data and AI technologies can be used to analyse construction projects and processes, providing workers with real-time insights and recommendations for improvement.  
[WHAT] Robotics and automation: The construction sector is likely to see increased use of robotics and automation technologies, requiring workers to upskill in order to work effectively with these systems.  
[HOW] Collaborative training and upskilling initiatives: The construction sector is witnessing increased collaboration between industry organisations, universities, and training providers to develop and deliver upskilling programs that are relevant, effective, accessible and recognisable. 
By leveraging these approaches and technologies, the construction sector will be better positioned to address skills shortages and ensure that workers have the skills they need to succeed in an increasingly competitive and rapidly changing industry.  
In addition, if the role digitalisation plays as a booster for tackling the construction sector's major socio-economic challenges (energy efficiency, climate change, etc.) are not considered then the result will be a complex ecosystem where those who need training and upskilling (workers, companies) and those who deliver training and upskilling (training, education and knowledge institutes) are not correctly aligned/connected. In short, there is a perceived misfit between the demand and supply side of training and upskilling in digitalisation. This is strengthened due to the fragmented supply of upskilling interventions from a plethora of not properly connected learning environments (silos and black boxes).   
In the construction sector, workers and companies are often very focused on their immediate work - the construction projects. Skills are developed on the job by tackling problems as they arise, and training is done when required by an external factor (mostly laws and regulations). Within this project-based focus, there is very little room for workers and companies to develop and address an adequate demand for upskilling and training in digitalisation. This is especially the case for topics that are outside the current work situation, or that are not likely to become urgent in the near future. With the current pressure on production (mostly due to a lack of personnel) there is a negative trade-off between time spent on work and time spent on training and upskilling. Hence, the demand side of training and upskilling in digitalisation is underdeveloped.   
The supply side of training and upskilling in digitalisation is also underdeveloped, and not only due to lack of demand. For instance, if someone wants to develop skills as a BIM manager, s/he can go to a software vendor and get a BIM manager course for €500. That same person can also go to a postgraduate institute, pay €5000 and also get a BIM manager course. The advertised outcome is the same as it is nearly impossible to distinguish between all offered courses. This is not a stand-alone example and shows that the supply side is lacking transparency, structure and recognised quality.   
A solution to better align demand and supply is to connect both sides to a common foundation. For training and upskilling in digitalisation this would be represented by a task-based Qualification Framework (QF)(1). By making the QF task-based, this ensures recognisability and affiliation for those who need or want training and upskilling. People will be able to assess more easily their current and needed skills to better filter for the knowledge they require and to articulate their specific needs. For those supplying training and upskilling a QF offers more structure to make their products and services better distinguishable and fit for purpose, and to analyse gaps in their supply and the future needs of their clients.  
The key feature of a QF is to replace the misfit between supply and demand with a fit-for-future structure. The whole ecosystem can profit by delivering future training and upskilling in digitalisation, as much on HOW we learn as on WHAT we learn. In the ARISE project the QF has been developed. In the coming 12 months it will be implemented in an open e-learning ecosystem where any individual or team can assess their BIM skills in order to get access to a clear and transparent supply so that they can upskill themselves and earn validated and verified Open Badges as evidence. 
Conclusion
Implementing a qualification framework on digital skills will help structure and stimulate the maturing of the ecosystem of training and upskilling. The ARISE platform, powered by the QF, will help those who work in the construction sector become digitally skilled. 
References