Expert Talk - Sam Ramadori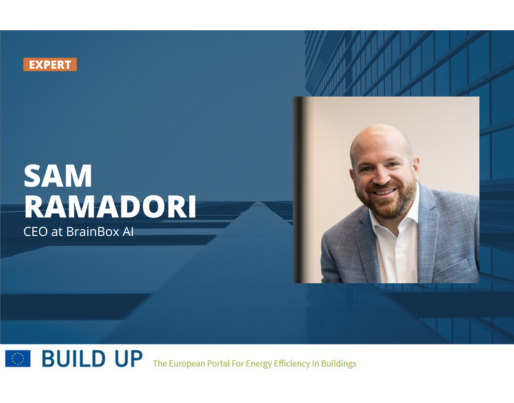 Expert Talk - Sam Ramadori
Daniel Aragón
"AI makes the building less blind to make the building alive" (Sam Ramadori)

EXPERT TALKS series is an initiative from the BUILD UP portal. In the form of face-to-face interviews, experts from all around Europe and covering the field of Energy Efficiency in buildings from different perspectives share their views, experience and expertise with BUILD UP audience. The interviews address relevant topics linked to the Topic of the Month.

This month we will be discussing about "Architecture and construction 4.0" with Sam Ramadori, CEO at BrainBox AI.
Sam Ramadori was one of the key speakers in the Opening Plenary session entitled "Innovation Trends in Horizon Europe and the Market". This session touched on several trends in Horizon Europe and the market at large. 
These include Artificial Intelligence in buildings, the Smart Readiness Indicator for building services, work on Digital Logbooks, and the role of Technical Assistance in facilitating the uptake of such innovations. In his talk, Sam shared how AI is changing the building services landscape, some of the challenges and opportunities along the way, and vision for the future.
During the interview, Ramadori explains how the involvement of Artificial Intelligence (AI) in the improvement of building energy behaviour is making buildings respond to external factors helping to make smarter decisions in energy consumption. 
He highlights the scalability of AI in different building sizes what allows a bigger impact in the build environment. Ramadori reinforces the idea that AI makes the building "less blind" to what is happening outside to make "the building alive". 
Finally, he states that energy demand need to be more flexible and same the building consumption and there is where AI can largely help to achieve these goals. 
This video was recorded during Sustainable Places 2022, celebrated from 6th to 9th September in Nice (France).