COST Action CA19126 PED-EU-NET Positive Energy Districts European Network
Training School Call for Applicants
"Implementing Positive Energy Districts (PED). Learning from Zürich"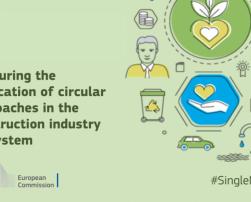 Did you know that 36% of the total waste generation in the EU comes from construction waste? And that waste generation is predicted to increase by 70% by 2050 compared to current levels?