New Skills for Nearly Zero Energy Buildings
RES2 project will provide an update of the BUILD UP Skills 2013 national roadmap for Italy, complementing the outputs of the Construction Blueprint project funded under Erasmus+.
Training and Outreach Programmes for a Circular and Level(s) based Revolution
Launching new Taxonomy-aligned Green Homes & Green Mortgages programs in the EU - SMARTER Finance Improving Energy Security and Citizens' Health, Comfort and Financial Well-Being by Engaging Banks and Residential Investors and Developers.
INSPIRenov (FINancial Schemes for Providing Innovation in the Energy Renovation) aims to develop financial instruments and commercial bank products for the energy efficient renovation of residential buildings in Bulgaria.
Improving Clean Energy Transition planning at local and regional level
European Practitioners for Integrated Home Renovation Services
The VECO project develops an end-to-end solution in order to launch investment in the energy renovation of social housing corporations' building stock and combat energy poverty.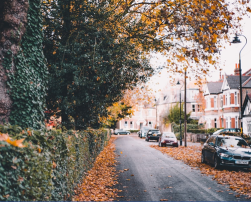 Beautiful, sustainable, together: validation of the New European Bauhaus approach for the reimagination of public buildings as boosting projects for the transformation of their neighbourhoods.
The BIG4LIFE project aims to achieve the co-design of framework plans for co-maintenance, co-monitoring and co-evaluation of impacts, of Building-Integrated Greenery (BIG) systems, i.e. green roofs and facades, under the demanding conditions of the Mediterranean climate.